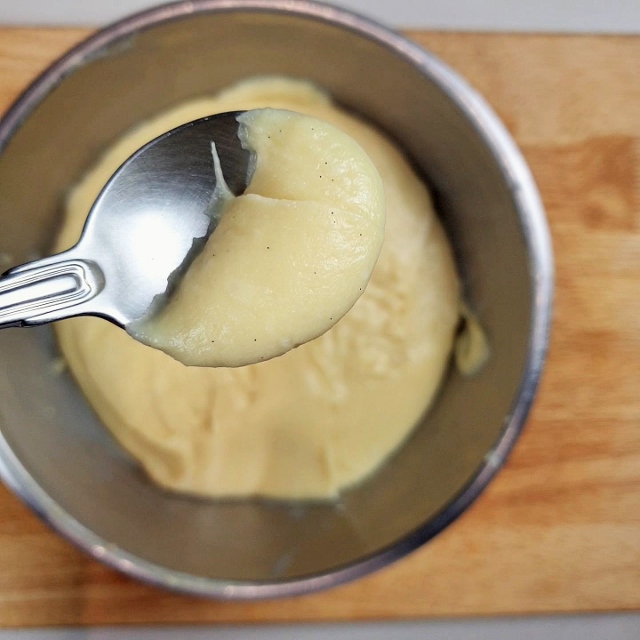 The recipe I share with you today brings me back to my childhood memories when my great grand-ma was making strawberry tarts in summer. She once shared to me that the difference of pastry cream and why her tarts was so popular was due to use whole eggs as well as egg yolks and to the butter she had at the end of the cooking process. As a kid I was eating it warm from the bowl and was told off for double dipping "stop it she said, they won't be enough for my tart". Now, here is the time to share it with you all. I hope you enjoy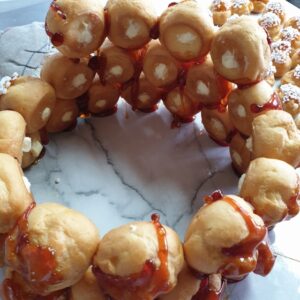 Pastry cream or "crème patissiere" in French, is the most used and versatile used for desserts in the French patisserie repertoire. This cream originated in France. It is described as a rich and thick "custard" cook on top of a stove. It is made of milk, eggs, sugar, vanilla and flour or corn starch.
To access the full recipe and video, click the link below:
The history:
It seems that the recipe was invented in France by Chef Francois Massialot. He was born in Limoges in 1660 and passed in 1733 in Paris. Chef Massialot became the preferred chef of many Aristocrats and royal personalities. Francois was the chef of Philippe I, Duke of Orleans brother of Louis XIV. The first apparition of the "crème patissiere" was discover in a book written by Francois Massialot "Le cuisinier roial et bourgeois" in 1691.
The many uses for this Pastry Cream: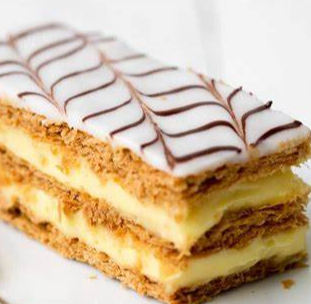 Pastry cream is used in many sweet preparations. Often used as a filling for eclairs, choux buns, profiteroles, cream puffs, Napoleons, fruit tarts, vanilla slice, millefeuille, cinnamon scrolls, pain aux raisins, croque en bouche, tropezienne, divorce, St Honore. Hence what we call it the "mother of all cream.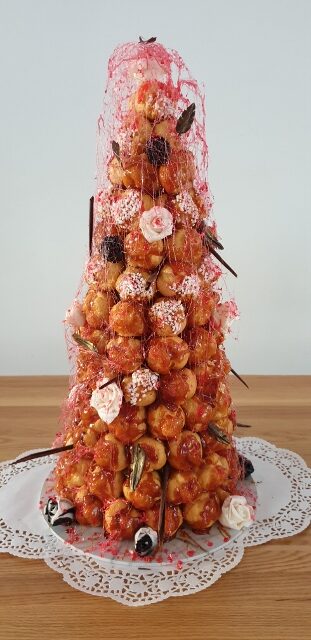 According to Gringoire & Saulnier in their book "Le repertoire de la cuisine" (the bible of Michelin star chef), La crème patissiere is a "mother" cream. It means that from this beautiful velvety cream you can create many derivative by adding other ingredients to it. For example,
Crème Chiboust: Pastry Cream + Italian meringue
Crème Princesse: Pastry Cream + whipped cream
Crème Diplomate: Pastry Cream + whipped cream + gelatine
Crème Mousseline: Pastry Cream + Butter
Crème Frangipane: Pastry Cream + Almond cream
Bon Appetit
Frenchy