Warning
: Attempt to read property "html" on bool in
/var/www/wp-content/plugins/blossom-recipe-maker/includes/class-blossom-recipe-hook-functions.php
on line
302
Warning
: Attempt to read property "thumbnail_url" on bool in
/var/www/wp-content/plugins/blossom-recipe-maker/includes/class-blossom-recipe-hook-functions.php
on line
303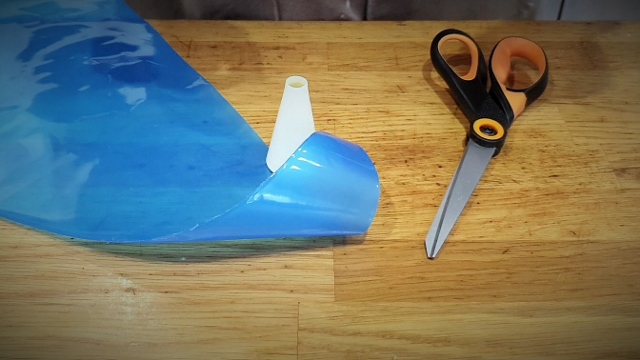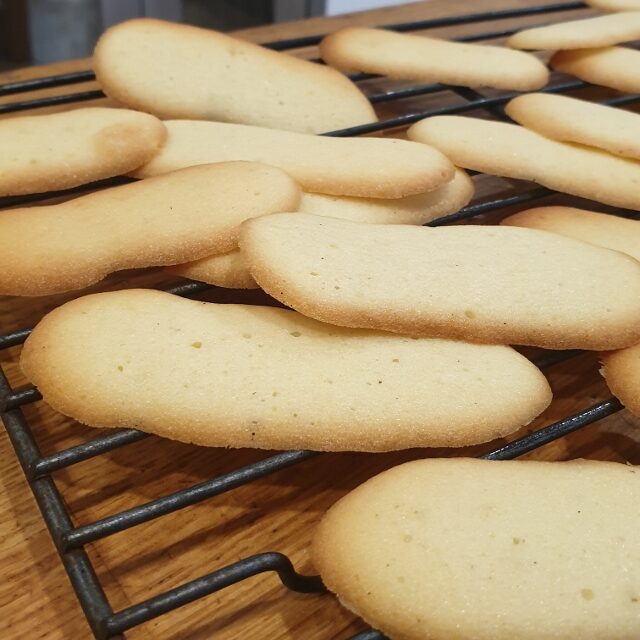 Yields:

20 Servings
Difficulty:

Easy
Prep Time:

20 Mins
Cook Time:

10 Mins
Total Time:

30 Mins
Hello foodies,
This week is all about a nice little buttery biscuit that is not so sweet and ideal to eat with a cuppa, or creme bulee, or chocolate mousse, or ice cream… or just as it is ahahah. The Langue de chat was first invented or created in the 17th Century in Germany, some will say Austria…And it appeared in France like everything with Marie Antoinette. The biscuit was originally a sponge biscuit made with chocolate.
This recipe is quick and easy. We just few ingredients you are going to make people smile.
Dont forget to share it to everyone and all your social media 🙂
Let's get babing
Frenchy
Using an scale, measure and weight all your incredients. Leave the butter outside to soften or use the microwave for few seconds. Preheat your oven at 160C if Ffan forced, 180C for convection oven.

Using a clean bowl and a spatula, place the soften butter in a bowl and make sure it is very soft. You could use a bench stop mixer at low speed for this

Add the vanilla and the pinch of salt and mix well.

Add all the sifted icing sugar at once and mix well using your spatula.

Mix until there is no lumps.

Add 1/2 the flour and keep mixing until all is combined.

Repeat the same process with the rest of the flour

Once all the dry ingredients are well mixed together, add the egg whites

Mix well

Until the mixture is all smooth, free of lumps and soft. At this stage your biscuit mix can look a little too soft. this is due, mostly by the soft butter. Cover the bowl and let it rest for 10 minutes in the fridge.

Meanwhile prepare your piping bag and Nozzle (0.5 to 1 cm diameter). all depends on how large you want your biscuits to be. Here i used a 0.5 cm nozzle

Secure your nozzle.

Prepare a baking tray with good quality baking paper (silicon paper).

Your mixture rested for 10 minutes and should look a little firmer.

Fill up your piping bag.

Start piping your first biscuit on one side of the tray, by pushing on the piping bag gently and stretching the batter towards you.

The biscuit should be of 6 to 8 cm long.

Make sure to leave about 3 to 4 cm between them as they do spread a lot whilst baking. By now your oven should be ready. Put the tray in the oven and bake for 8 to 10 minutes.

Once baked, the biscuits should be slighty brown on the edge and have spread. Leave them on the tray for 2 minutes.

Using a spatula transfer the biscuits to a cake rack to cool them down totally.

Try one they are amazing. Bon Appetit. Frenchy
Notes
You could keep the biscuits in a metal tin or airtight container for up to 3 months, but i doubt it will last that long.
You can easily multiply this recipe X 5 and make 100 s of them
You could add spiced to the batter mix, cardamon, ginger powder, cinnamon, cocoa powder or orange zests