Warning
: Attempt to read property "html" on bool in
/var/www/wp-content/plugins/blossom-recipe-maker/includes/class-blossom-recipe-hook-functions.php
on line
302
Warning
: Attempt to read property "thumbnail_url" on bool in
/var/www/wp-content/plugins/blossom-recipe-maker/includes/class-blossom-recipe-hook-functions.php
on line
303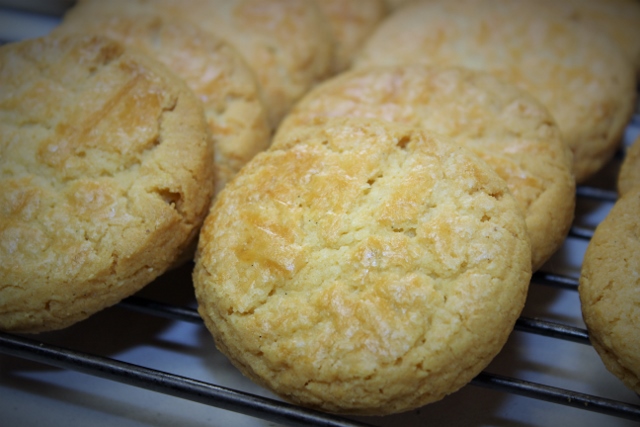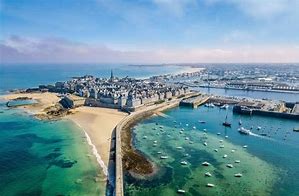 Yields:

60 Servings
Difficulty:

Easy
Prep Time:

1 Hr
Cook Time:

30 Mins
Total Time:

1 Hr 30 Mins
Here is my new recipe, the "Sable Breton". You could describe it as a butter cookie, a shortbread. However, I cannot compare them to a shortbread, trust me, it is more than that. It is a moment that your tastebuds will never forget.
Adjust Servings
This recipe makes about 60 round biscuits of 4 cm diameter and 2 cm high
Making the Sable Breton pastry

Gather and weight all your ingredients using a scale.

Leave your butter outside for 30 minutes to soften... you can also do it over Bain-marie. Or in the microwave but NOT in a metal bowl.

With a spatula, work the butter to a soft consistency. A bit like a hand cream texture.

Add the sugar to the butter.

Mix the sugar and the butter together very well.

Get your vanilla paste.

Add a large Tea spoon of the paste to the sweet butter.

Mix it in well.

Add the salt.

Mix it well.

Add the almond meal (powder)

and combined it well to the butter.

Sift your flour.

Sift your baking powder.

Mix the flour and baking powder togehter.

Add a 1/4 of the flour to the butter.

Fold in the flour a little.

Add about 2 egg yolks and mix it until they are combined.

Add another 1/4 of flour.

Mix it in well.

Add two more egg yolks.

Mix them well into the butter mixture.

Add more flour.

Mix it.

Add more egg yolks.

Mix it well.

Add the remaining flour and mix a little.

Add the remaining of egg yolks.

Bind everything together very well.

You pastry should look all well combined together and a little soft. Make sure there is no lumps of anything.

Roll out the sable pastry

Place a piece of baking paper (silicon paper) on your bench.

Place the pastry onto the paper.

Add another piece of Baking paper onto the pastry and with your hand, push down the pastry a little.

Using a rolling pin, roll out the dough to 1.5 cm to 2 cm thick.

Check to have a uniform thickness.

Place the pastry in the fridge and rest for 20 minutes.

Cutting the Sable pastry

Once the pastry has rested, You can use a cutter (4cm diameter) and cut nice little "palet"

Push down all the way.

It should look like that.

If you do not have a cuter, you can use a ruler.

Cut little marker every 4 cm on one side

Then every 4 cm on the other side.

That will gave you little square biscuits.

Place your Sables onto a tray with silicon paper and keep them about 2 to 3 cm a part of each other as the sables spread during baking and rest for 10 minutes in the fridge if possible.

Baking the Sable pastry

Meanwhile, preheat your oven at 180 C and beat one egg with a fork to be used as egg-wash.

Brush gently the sables with egg-wash twice.

With the help of a fork, create little indents one way.

And do the same the other way to create a little grill design. Bake your Sables at 180 C for 10 to 12 minutes until they become golden.

Once baked let them cool down on the tray for 5 minutes and then place them on a cake rack for further cooling.

There you have your Sable Breton. The key to heaven. Bon Appetit Frenchy
Notes
You can keep them for up to 3 months in a metal tin or box. But they will never last that long.